01/10/10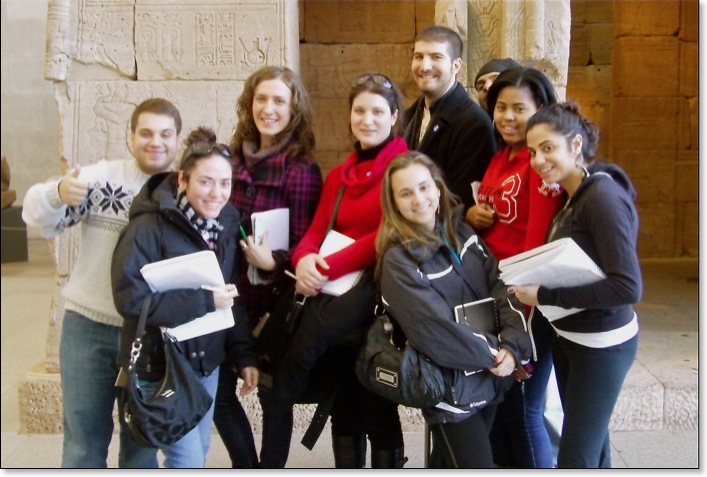 11/16/09
Alumni Zach Davino & Yours Truly painted the back drops for the Lillian Hellman play, The Children's Hour. Three more performances remain as of this post. Friday, November 20th at 8:00 p.m. and Saturday November 21st at 3:00 & 8:00 pm. Students are admitted at the reduced rate of $8.00. For more information visit the Player's site at http://www.ephoenixi.org.
11/15/09
Hi All,

Just got the following information regarding a performance by the department's own Prof. Retzel. As it turns out, yours truly as had the opportunity to give a listen to Blue-Line Stophes and encourage anyone who can make it to head out to the event. Does it get better? Admittance is Free! Read on…

Tuesday, November 24, 2009, 8:00 PM
Lefrak Concert Hall on the Campus of Queens College
Kissena Blvd. and the Long Island Expressway, Flushing

The Aaron Copland School of Music of Queens College CUNY and
The Long Island Composers Alliance present a concert of new music by
Edward Smaldone, Joel Mandelbaum, Allen Brings, David Schober, Leo Kraft, Frank Retzel

Nota Bene Ensemble
Percussion Ensemble
Queens College Chamber Orchestra

Program:

Taepoong by David Schober
Sonata a Quattri by Allen Brings
Three Episodes for Percussion by Edward Smaldone
Fish on the Rocks by Joel Mandelbaum
Blue-Line Strophes by Frank Retzel
Washington Square by Leo Kraft

The Concert is Free Admission

11/10/09
Students in "Aqueous Media," take a look at the work of Joseph Raffael.
http://josephraffael.com/

The new DOFA site is absolutely beautiful!! Fantastic Job!
10/30/09
Just when you thought nothing new could be done with a font, a European font designer has developed Ecofont, a font that promises to save on printing supplies by as much as 20% over it's next best san-serif competitor. Ecofont is ported for Windows & OSX.




Sounds interesting? Want it? Did I mention it is free?
Then go to this link: http://www.ecofont.eu/look_at_ecofont_en.html
10/29/09
Welcome to the DoFA Blog. Students, faculty and the St. John's Community are invited to post and comment on these pages. All comments are moderated, so foul language, inappropriate commentary, duplicate posting and spam will not display.